Featured Products
Displaying 1 to 3 (of 3 Products)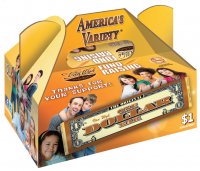 America's Variety Case 240 total bars - Count variety carrier includes: 60-Count Variety Pack / 4 Carriers per Master Case 16 Creamy Caramel,16 Milk...
$156.00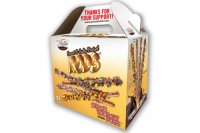 ALL NEW Sweet & Salty Pretzel Rods The Rods are dipped in milk Chocolate and rolled in deliciousness. The mixture of the salty pretzel...
$156.00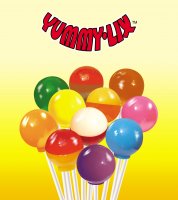 YUMMY LIX GOURMET LOLLIPOPS 30 AWESOME FLAVORS ONLY $258. PER MASTER CASE Each 40 pops in each bag 16 bags Yummy Lix 30 Gourmet flavors: Banana...
$258.00
Displaying 1 to 3 (of 3 Products)