Since 1993 ,Only offerring the best in fundraising
Call Matt Toll free at 315-699-7807
or email : mearley1@verizon.net


FREE Mobile App

You can use this app to go to many of our offers in over 100 of our cities and areas covered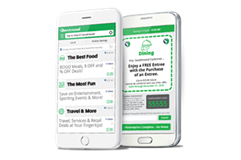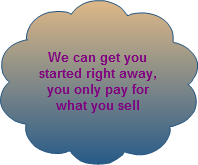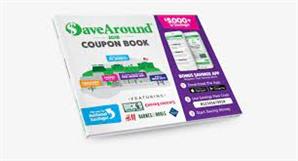 Call 315-699-7807 to receive your books and order forms.
SaveAround® coupon books provide the greatest value in the industry.

With over $5,000 in local and national savings, our coupon books are one of the most coveted fundraising products every year. For only $25 your supporters will enjoy thousands in savings at local and national retailers such as Arbys, Buffalo Wild Wings, & Dick's Sporting Goods! No matter your group size or goals, our coupon book fundraisers are a great option.

Contact us today, and speak with your personal fundraising expert to find what programs will work best for you and your group!



Some of the fundraising groups we work with include:
Elementary Schools (K-5th)
Middle Schools (6th-8th)
High Schools (9th-12th)
School Bands (Chorus & Music)
Sports Teams
Daycares
Religious Groups
Community Groups
Youth Football, Soccer
40-50 Percent HUGE PROFIT
FREE TO START . You only pay
for what you sell

FREE INCENTIVE REWARD PROGRAM FOR ALL PARTICPANT
For every 5 books sold, get one free
PLUS EXTRA BONUS
FREE SPIRIT WEAR
Call MATT today 315-699-7807 to receive your books and order forms.
How many students are in your fundraising group?
Sell 375 Books earn $ 4375
Sell 500 Books earn $ 6250
Sell 1000 Books earn $ 12,500
Sell 2000 Books earn $ 25,000
PLUS ALL THE FREE INCENTIVES
Significant Profits
Earn up to 50% of all books sold and all othergroups earn 40% of all books soldSimple
Sales
NO door-to-door selling! Simply sell to family, friendsand co-workers
Entire program can take less that 3 weeks
No Risk!
ALL Books are sold on a consignment basis!
No upfront costs !
Free shipping!
JUST DO THE MATH
IFJUST 50% OF YOUR GROUP PURCHASED ONE BOOK EACH, HOW MUCH WOULD YOU EARN AND THE COULD SAVE HUNDREDS AND THOUSANDS OF DISCOUNTS
With each coupon book purchase your supporters will receive 12 FREE months of access to our mobile app. Now you have the ability to save in your hometown, in your state, all across the country and online with one easy-to-use app. Pretty neat!