Since 1993 ,Only offerring the best in fundraising
Call Matt Toll free at 1-877-699-7807
Savory Cookie Dough is absolutly delicious
---
---
CHOCOLATE COVERED PRETZELS


Sweet & Salty Pretzel Rods

The Rods are dipped in milk Chocolate and rolled in deliciousness.
The mixture of the salty pretzel with sweet chocolate and toppings is sure to satisfy all cravings
There are 240 pretzels in a case, and boxed into 4/60 carriers. Each carrier has 20 Candy Coated Chocolate Chunks,20 Rainbow Sprinkles, and 12 Crunchy Toffee.
GET ONE FREE CASE WITH EVERY 20 ORDERED
---
SEE ALL THESE AWESOME FUNDRAISERS, JUST CLICK THE PICTURE AND YOU WILL BE LINKED TO THE INFORMATION PAGES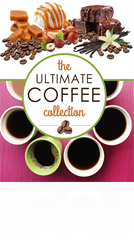 Poppin Popcorn Bostons Best Coffee Jacks Links Beef Sticks Pennies To Dollars
The perfect holiday shopping program for elementary and mtThe iddle schools.

We select only the finest values

for our schools, call Matt toll free for information or click the above picture for more information1-877-699-7807 or click the picture above to see more info and a complete catalog
Flowers & Bulbs Candles Chocolate Roses & Hearts Magazines Fundraiser
Click the info button for more information
Click the info button for more information










Call Matt today for full information
toll free 1-877-699-7807, we can get you started fast


\
You profit $ 96.00 on each 240 count case.
Always fast free shipping, added bonus buy 20 case get one free Click the shopping cart to go to our ordering page, Purchase Orders from schools accepted, also major credit cards

or Call Matt toll free at 1-877-699-7807
email matt@fivestarfundraising.comThese chocolate covered pretzels sell like crazy, they are one of the best fundriasers for all groups, cheerleaders, football, school clubs, choral, band, eveyone love them

Cal Matt for information. free credit terms to schools

1-877-699-7807.
SUPER 60 PRETZEL RODS

CASE DETAILS
There are 240 Super 60 Pretzel Rods in each case.
Each Case is divided into four 60-Count Carriers

PROFITS
1. Sell each Super 60 Pretzel Rod for $1.00.
2. Each Case will sell for a total of $240.00.
3. Your price for one case of Super 60 Pretzel Rods is only $144.00.
4. You make $96.00 per case. That's 40% PROFIT!Super 60 Pretzel Rods
DOUBLE DIPPED CHOCOLATE PRETZELS

120 Pretzel Rods Per Case
4 Carriers Per Case - 30 Rods Per Carrier
Selling Price per item $2.00

High profit $2 item that is EASY to sell!
Satisfy both your sweet & salty cravings!
Double Dipped - Double Topped!!!
These RODS are loaded! So delicious!
TO PLACE AN ORDER, JUST CLICK ON THE SHOPPING CART AND YOU WILL BE BROUGHT TO OUR SHOPPING PAGE